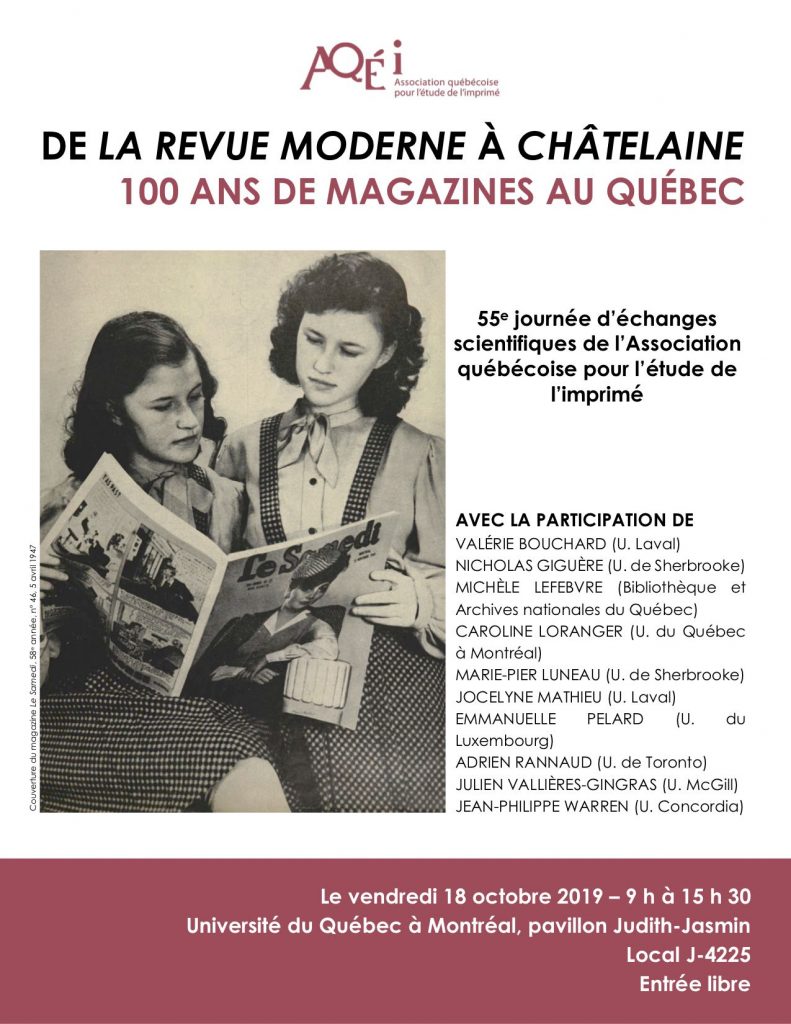 Workshop De La Revue moderne à Châtelaine. 100 ans de magazines au Québec, 55e journée scientifique de l'Association québécoise pour l'étude de l'imprimé (AQÉI), Montréal, October 18, 2019.
with Ariane Brun del Re and Marie-Pierre Labonté, Symposium La recherche en archives, la recherche sur les archives, Université de Sherbrooke, March 16-17, 2017.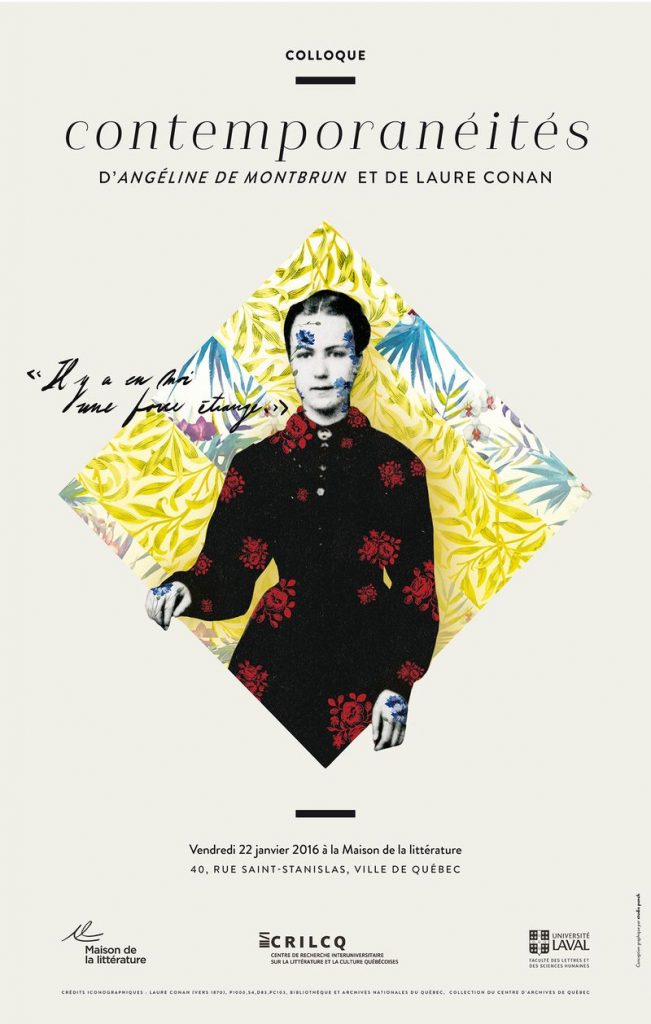 with Virginie Fournier and Ariane Gibeau, Symposium « Il y a en moi une force étrange ». Contemporanéités d'Angéline de Montbrun et de Laure Conan, Maison de la Littérature, Québec, January 22, 2016.

with Julie Beaulieu and Lori Saint-Martin, Symposium Nouvelles perspectives en études féministes : littérature, cinéma et théâtre, 7e Congrès international des recherches féministes dans la francophonie (CIRFF), Université du Québec à Montréal, August 25-27, 2015.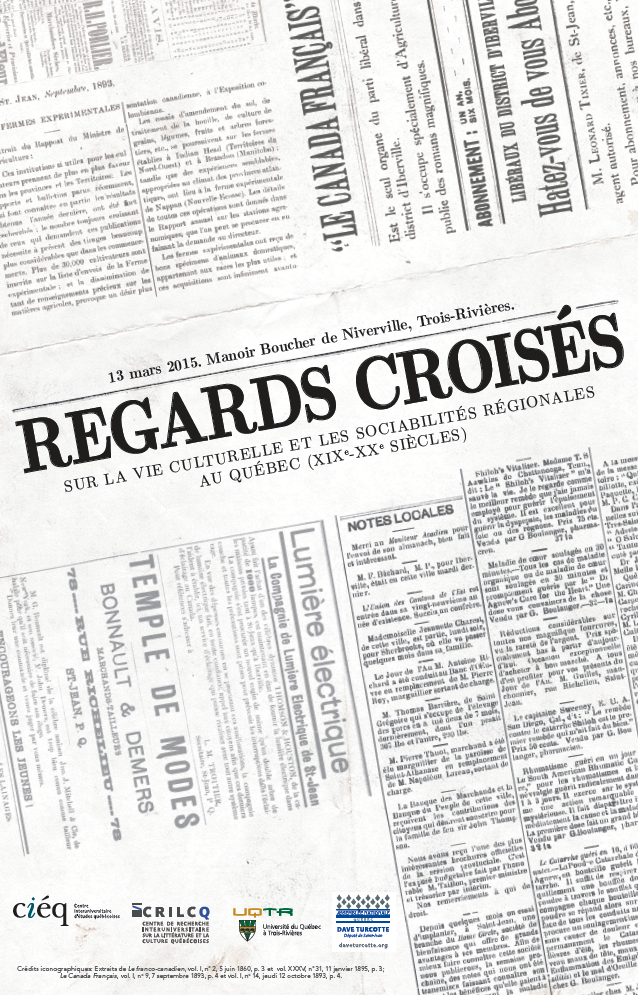 with Harold Bérubé, Micheline Cambron, Lauréanne Daneau, Yvan Rousseau and Alex Tremblay Lamarche, Symposium Regards croisés sur la vie culturelle et les sociabilités régionales au Québec (XIXe-XXe siècles), Université du Québec à Trois-Rivières, March 13, 2015.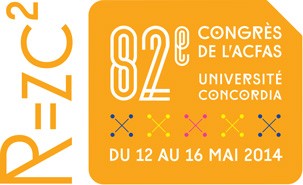 with Anne-Marie Bouchard, Symposium Le sexe de l'avant-garde, Association francophone pour le savoir (ACFAS), Concordia University, May 15-16, 2014.